Information about IBD
DARIO SORRENTINO, M.D.
Dario Sorrentino, M.D., is currently Professor of Medicine at Virginia Tech Carilion School of Medicine and Director of the IBD Center at Carilion Clinic. He also holds a Faculty position at the University of Udine Medical School in Italy.
Dr. Sorrentino earned his medical degree in Italy in 1982. As a medical student he spent time at King's College and the Royal Free Hospital in London where he was part of a research team under the late Dame Sheila Sherlock. During his training as a gastroenterologist, he later spent time as a research fellow at the Gastroenterology and Liver Unit of the University of California, San Francisco. He obtained his specialization in gastroenterology in 1987 in Italy. He was later appointed Assistant Professor at Mount Sinai Medical School, New York City in the Divisions of Liver Diseases and Gastroenterology where he spent seven years. During that time he conducted studies in cellular membrane transport and clarified some crucial aspects of the ligand-albumin interaction. Upon his return to Italy at the University of Udine Medical School he was in charge with the Gastroenterology and Endoscopy Unit of the University Hospital. He was later appointed Associate Professor of Medicine and Gastroenterology and held the Chair of Gastroenterology since 2005. He was also Director of the Residency Program in Gastroenterology in the same medical school. During those years his interests focused on H.pylori infection and autoimmune and neoplastic diseases.
Dario Sorrentino, M.D.
During the past several years he has conducted research in IBD. His group has shown for the first time, among the other things, that infliximab appears to completely prevent post surgical recurrence of Crohn's disease. Those findings have been replicated by several studies and are the basis for the large ongoing PREVENT trial of which Dr. Sorrentino is part of the Executive Committee. His group has also proposed an innovative long-term strategy involving low doses of infliximab for patients in remission with such medication after surgery. More recently, he has published novel data on diagnosis and treatment of pre-clinical Crohn's disease, a novel approach that might completely change disease management and research in the future.
Dr. Sorrentino has also served as a Professor of Medicine at the University of Queensland and staff gastroenterologist at Nambour Hospital, Brisbane, Australia. He has published over 100 papers in prestigious peer review journals, including the Journal of Clinical Investigation, PNAS,Gastroenterology, the Journal of Biological Chemistry, the New England Journal of Medicine, the Archives of Internal Medicine, and served on the editorial board of various specialty journals. He has acted as a referee for all the major Gastroenterology and Hepatology journals as well as the NIDKK, the European Union, the Canadian and Australian Research Council, and the NHMRC. He is a Fellow of the Royal Australasian College of Physicians and European Board certified in Gastroenterology.
GASTROENTEROLOGY
Marrieth Rubio, M.D.
Marrieth Rubio, M.D.
Marrieth Rubio, M.D., is currently an Assistant Professor of Medicine at Virginia Tech Carilion School of Medicine and Chief of Medicine for the Carilion Clinic Medical Staff. Dr. Rubio earned her medical degree in Chile in 1990. In the United States she completed her Internal Medicine residency at a University of North Carolina affiliated program and the Gastroenterology Fellowship at Tulane University in New Orleans.
After completing her training, Dr. Rubio worked for seven years at the Gulf Coast VA Medical Center in Mississippi where she developed a keen interest in IBD and established a large program for screening colonoscopies in collaboration with Keesler Airforce Base Medical Center. She later served as Chief of Gastroenterology and Chief of Medicine at the same institution prior to joining Carilion Clinic in 2008 – becoming the first staff Gastroenterologist at Carilion - where she started to care for adolescents as well as adult IBD patients.
Dr. Rubio is one of the founding faculty members of Virginia Tech-Carilion School of Medicine and has helped develop the Gastroenterology curriculum for the medical students. Since early in her fellowship she has become a member of the Crohn's and Colitis Foundation. She believes that the multidisciplinary approach at Carilion Clinic will provide IBD patients with the most up-to-date care. Dr. Rubio also maintains an interest in liver disorders and endoscopy, which were also the focus of her training.
Rachel White, R.N.
Rachel White, R.N.
Rachel White earned her nursing degree from Virginia Western Community College in Roanoke, Va. She joined Carilion Clinic in 2007. In addition to working as a registered nurse on the ACE unit at Carilion Roanoke Memorial Hospital, she served as unit preceptor for new hire nurses. She has also worked with Jefferson College of Health Sciences as a student nurse preceptor.
As part of Carilion Clinic's IBD Team, Rachel helps coordinate patient care. She works with patients on scheduling testing, understanding medications, and coordinating appointments. She helps the physicians follow IBD patients and make sure their care is always a coordinated effort.
GENERAL SURGERY
Sandy Fogel, M.D.
Sandy Fogel, M.D., F.A.C.S., earned his undergraduate degree with highest honors from Washington University in St. Louis and then earned his medical degree from Washington University School of Medicine. He then did his surgical training in Rochester, New York, at Strong Memorial Hospital where his interest in IBD began. Dr. Fogel moved to Baltimore, Maryland, where he joined the staff at The Johns Hopkins Hospital where he was able to continue this sub-specialty interest.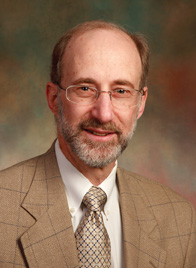 Sandy Fogel, M.D.
While in Baltimore he also became Faculty of a colo-rectal fellowship training program. After 24 years he moved to Roanoke in 2008 and became Assistant Professor of Surgery at the Virginia Tech Carilion School of Medicine where he once again was able to continue his interest in IBD. Dr. Fogel also holds titles as Surgical Quality Officer, Associate Program Director in the surgical residency program, and is Medical Director of OR Services. He has served as President of the Faculty Council and is on the hospital-wide Peer Review Committee. He also sits on the OR Committee, the Tissue Safety Committee, and the Patient Safety Steering committee.
His surgical experience includes all types of procedures for both Crohn's disease and Ulcerative Colitis, including the pouch procedures. He is one of the few remaining surgeons in the country who can repair a continent ileostomy. He is pleased to join forces with Dr. Sorrentino and the entire IBD team to provide the highest quality care for patients with IBD.
PATHOLOGY
Douglas Grider, M.D.
Douglas Grider, M.D.
Douglas J. Grider, M.D., is board-certified by the American Board of Pathology in Anatomic and Clinical Pathology and Dermatopathology. He completed his medical degree at the Edward F. Hebert School of Medicine, Uniformed Services University, Bethesda, Maryland, followed by a pathology residency at Wilford Hall USAF Medical Center, San Antonio, Texas. Dr. Grider has completed three fellowships, including Anatomic Pathology during his last year of residency, and both a Gastrointestinal Pathology fellowship and Dermatopathology fellowship under the auspices of the Armed Forces Institute of Pathology, Washington, D.C.
Dr. Grider currently serves as an Assistant Professor, Basic Science, at the Virginia Tech - Carilion School of Medicine, teaching the latest in skin and gastrointestinal pathology to medical students, residents, and fellows. He is a 24-year veteran of the United States Air Force Medical Service, having served as Chief of Pathology at several large military medical centers, including Landstuhl Regional Medical Center in Germany and David Grant Medical Center in California. In addition, he is a sought after international speaker having given several lectures and presentations to pathologists, clinicians, and clinical scientists both in the United States and Europe. He is the author of several articles in peer reviewed journals.
His main interests in Gastrointestinal Pathology include IBD, as well as syndromic gastrointestinal polyposes, hereditary gastrointestinal cancer syndromes and skin manifestations of gastrointestinal diseases. Dr. Grider is currently the director of Gastrointestinal and Hepatic Pathology at Carilion Clinic, Solstas Lab Partners, and Virginia Tech Carilion School of Medicine.
RADIOLOGY
Daniel R. Karolyi, M.D.
Daniel R. Karolyi, M.D.
Daniel R. Karolyi, M.D., Ph.D., earned his undergraduate degree in chemistry from the Georgia Institute of Technology in Atlanta, Georgia. Dr. Karolyi also has received a Master of Science degree in mechanical engineering with emphasis on fluid dynamics as well as a Ph.D. with emphasis on magnetic resonance imaging (MRI), both from the Georgia Institute of Technology. He received his medical degree from the Medical College of Georgia. Dr. Karolyi's post graduate training includes completion of an internship and diagnostic radiology residency at Emory University. He has also completed a fellowship in Body MRI at Emory University.
Dr. Karolyi joined Carilion Clinic in 2010. In addition to leading the Body MRI group, he serves as Vice Chairman for the Department of Radiology, Carilion Clinic MRI safety officer and director for the Virginia Tech - Carilion School of Medicine Radiology clerkship.
Dr. Karolyi's clinical and research interests include MRI of the chest, abdomen, and pelvis. Shortly after arriving in Roanoke in 2010, Dr. Karolyi initiated the MR enterography program (MR examination to evaluate the stomach, small bowel, and large bowel). In addition to his duties in Roanoke, Dr. Karolyi currently serves as a Faculty member for the American College of Radiology Education Center Body MR course, teaching radiologists from around the world how to acquire and interpret MR images of the abdomen and pelvis, including MR enterography techniques.
Dr. Karolyi is delighted to join the IBD program at Carilion Clinic.
PEDIATRIC GASTROENTEROLOGY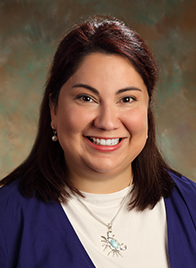 Monica P. Garin-Laflam, M.D.
Monica P. Garin-Laflam, M.D.
Monica Garin-Laflam, M.D., has recently joined Carilion Clinic Children's Hospital (CCCH) in Roanoke, Va.
She received her Bachelor of Arts with Honors from Dartmouth College. Her Doctor of Medicine degree was awarded with Honors Distinction from the University of Miami School of Medicine for basic science research completed during her training.
Dr. Garin-Laflam's pediatric internship and residency were completed at the Holtz Center at the University of Miami/Jackson Memorial Hospital in Miami, FL. From there she pursued her Pediatric Gastroenterology fellowship at Cincinnati Children's Hospital Medical Center (CCHMC). She completed an additional year of training as an Advanced Research Fellow.
She has participated as co/sub investigator during her fellowship training for several NIH funded research grants. She was awarded an individual research training grant during her tenure at CCHMC.
Dr. Garin-Laflam is currently an Assistant Professor at Virginia Tech-Carilion School of Medicine. She is the Director of Pediatric IBD program.
With her recruitment to CCCH, she serves as the principal investigator with her other division members participating as co-investigators for the National Database Collaborative Study for Pediatric Inflammatory Bowel Disease known as Improve Care Now. This quality care initiative's goal is to maximize the care that is provided to our pediatric patients with IBD. The population it is focused to serve encompasses roughly 200 patients.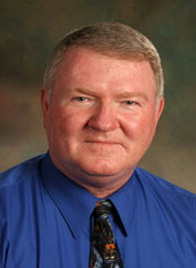 Michael H. Hart, M.S., M.D.
Michael H. Hart, M.S., M.D.
Michael Hart, M.S., M.D., is currently Professor of Pediatrics at the Virginia Tech Carilion School of Medicine and the Director of Pediatric Gastroenterology and Nutrition at the Carilion Clinic Children's Hospital (CCCH) in Roanoke, Va.
He obtained his Bachelor's Degree in Nutritional Sciences at the University of California at Davis and his Master's Degree in Nutritional Biochemistry at the University of Nebraska Medical Center in Omaha, where he subsequently obtained his medical degree.
His pediatric internship and residency were completed at UCLA in Los Angeles and pediatric gastroenterology and nutrition fellowship at the University of Nebraska Medical Center. He subsequently joined the medical school faculties of the University of Nebraska, Creighton University, and Emory University before moving to Virginia. He is a past member of the AAP Executive Board (Section of G.I./Nutrition); Past-Editor of the AAP Grand Rounds newsletter, and Past Chairman of the Clinical Practice Committee for the North American Society for Pediatric Gastroenterology, Hepatology, and Nutrition.
He is a co-investigator with his division members in the National Database Collaborative Study with IBD in children, also known as Improve Care Now. CCCH follows approximately 200 children of all ages with IBD.