CLINICAL FACULTY
The core element to the success of the Virginia Tech Carilion General Surgery Residency is the commitment of over 20 full time faculty and another 30 volunteer faculty, who freely donate their time and practice patient cohort to the benefit of the resident training program. Clearly, success is founded upon the ability of the house officers to establish open rapport with the faculty and to dedicate their energies to the care of their patients.
FULL-TIME FACULTY
Christopher C. Baker, M.D., Chair of Surgery
Christopher C. Baker, M.D.
Dr. Baker completed his surgery training at the University of California in San Francisco (1981), during which time he pursued an NIH research Fellowship in immunology at San Francisco General Hospital. He returned to his roots along the East Coast where he became an Assistant Professor of Surgery at the Yale School of Medicine (1983). He ran the Level I Trauma Center there and advanced to Associate Professor in 1986. Dr. Baker moved to Chapel Hill (1989) as Professor of Surgery at UNC School of Medicine. Dr. Baker then joined the Harvard Medical School faculty (2004) as Professor of Surgery at Beth Israel Deaconess Medical Center, where he served as Surgery Program Director for the Surgery Residency (2005-2007).
Dr. Baker assumed the Chair of Surgery at Louisiana State University (2007) before coming to Roanoke (2010). Throughout the years, Dr. Baker has served on many editorial boards, in professional surgical societies. Dr. Baker has published over 100 refereed publications, contributed to 20 textbooks, presented over 140 invited presentations and has had over 130 papers presented at scientific meetings. His research interests center around trauma/critical care management.
John J. Ferrara, M.D., Director, General Surgery Residency Program
John J. Ferrara, M.D.
Graduating from St. Louis University School of Medicine (1973), Dr. Ferrara completed his surgical residency at The Ohio State University (1983). During subsequent faculty/staff appointments at The University of Connecticut (St. Francis Hospital and Medical Center), University of South Alabama, Tulane University, Detroit Henry Ford Hospital and the University of Arizona (Good Samaritan Medical Center), Dr. Ferrara has been intricately involved in the administration and conduct of the educational programs of general surgery residents and medical students. His academic interests include Trauma/Emergency Services and Surgical Simulation.
Charles J. Paget III, M.D., Associate Program Director
Charles J. Paget III, M.D.
Dr. Paget graduated from the Indiana University School of Medicine in 1990. He completed his residency training at St. Josephs Mercy Hospital in Ann Arbor, Michigan. He served at the Chief of Surgery, Director of Acute Care Surgical Service and Surgical Endoscopy Service at Morehead Memorial Hospital from 1996-2002. Dr. Paget is currently the Associate Program Director of the General Surgery Residency Program and the Section Chief of General Surgery at Carilion Clinic.
Bryan Collier, D.O., Director of Trauma Services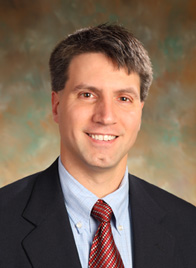 Bryan Collier, D.O.
Dr. Collier serves as the Section Chief and Medical Director of the Carilion Clinic Trauma Services. In addition, he is the Director of Surgical Nutrition. Dr. Collier completed his medical school training at the Philadelphia College of Osteopathic Medicine and completed a general surgical residency at Memorial Medical Center in Johnstown, Pa. He then went on to Vanderbilt University Medical Center to obtain a fellowship in trauma and surgical critical care. His academic and clinical interests include Trauma and Surgical Nutrition.
Kinga Powers, M.D., Ph.D., Director of Surgery Simulation
Kinga Powers, M.D., Ph.D.
Dr. Powers is the Director of the Simulation curriculum for the Virginia Tech Carilion Surgical Residency. Dr. Powers obtained her doctorate from Queen's University in Canada and completed her general surgery residency at the University of Toronto (2006). During her residency, Dr. Powers entered the Surgeon Scientist program at the Institute of Medical Science, obtaining a Ph.D. from the University of Toronto. Her doctoral work focused on oxidant-induced cell signaling following shock resuscitation in trauma. Subsequently, Dr. Powers completed a fellowship in Advanced Minimally Invasive and Bariatric Surgery at The Beth Israel Deaconess Medical Center, Harvard Medical School (2007), where she developed an interest in surgical education. While there, her research work included developing innovative teaching models of surgical team training in virtual operating room environments.
As faculty at Harvard Medical School and later at Tufts Medical School she was involved in implementation of simulation curricula for residents. Upon joining the faculty of the Department of Surgery at Virginia Tech Carilion as an Assistant Professor, Dr. Powers is continuing her academic interests in surgical education and simulation and clinical interests in trauma, general and minimally invasive surgery.