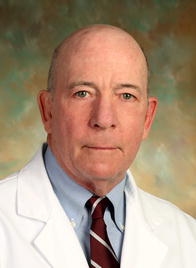 Edgar N. Weaver, Jr., M.D.
Edgar N. Weaver, Jr., M.D., FACS, is board certified by the American Board of Neurological Surgery and received his medical degree from the University of Virginia in 1975. He completed his neurosurgery residency at Tulane University, with rotations at New Orleans-based Ochsner Foundation Hospital, Charity Hospital, the Veterans Administration Hospital, and Duke University in Durham, NC. Dr. Weaver is a member of the Neurosurgical Society of the Virginias, the Congress of Neurological Surgeons, The American Association of Neurological Surgeons, The Southern Neurosurgical Society, the American College of Surgeons, the Medical Society of Virginia, the Roanoke Valley Academy of Medicine, and the University of Virginia School of Medicine Advisory Committee.
Dr. Weaver offers 30 years of experience and professionalism in the surgical and non-surgical care of spinal disorders.